Kennel Attendant (intermittent) – Wayne County Commissioners – Job # 265601326
Company
Wayne County Commissioners
Job Details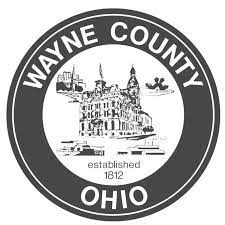 The Wayne County Commissioners Office is in need to fill a laborer job opening. Read the details below and apply today! Always check our free resources for help finding the right job for you!
Do you love working with dogs and have a passion for keeping them clean and healthy? The Wayne County Commissioners are currently accepting employment applications for the intermittent position of Kennel Attendant. The hours for this position will normally be on an as needed basis and may work approximately 20-24 hours per week including Saturdays and some holidays.
Now let's get down to the important stuff, so don't stop reading! Here are the things that you will be doing. We're not going to list everything, just enough to get you excited!
Cleaning and sanitizing kennels

Providing food and water for the dogs
Assisting in the cleaning of the shelter and play yard
Exercising the dogs
Must be willing to work hard in all types of weather
Must be willing to work with and around all types of dogs, including potentially dangerous ones.